Herbal Smoke Blends
Regular price
Sale price
$13.23 USD
Unit price
per
Sale
Sold out
Blends weigh 0.7 oz. They are made with herbs which are excellent at alleviating anxiety, providing a sense of peaceful relaxation & promoting a restful sleep. These can help curb tobacco, opioid, or cannabis cravings.
A healthier consumption method is brewing tea or steaming using vaporizers such as a chalice. Steaming is the heating of herbs without burning; that way we utilize the nutrients of the plant instead of incinerating them. Vapor forms instead of smoke, so it's not toxic to our lungs.
The steam chalice incorporates the four elements and provides a double filtration system. The deep breathing required to take pulls is also a spiritual practice. Learn more benefits. 
The herbs sold on our site are 100% legal. We do not sell or condone the use of illegal substances and tobacco products. Feel free to read reviews.
Share
Ingredients

Original Blend

: Mullein, Damiana, Passionflower, Lavender, Mugwort

Spring Blend: Red Raspberry Leaf, Mullein, Calendula, Mugwort, Rose Petals

Minty Blend: Mullein, Damiana, Blue Lotus, Chamomile, Peppermint
How to use

If you intend to smoke, you may use your hands to crush the herbs into smaller pieces for a homogeneous texture. Feel free to mix this with other herbs. 1 part blend, 2 parts your choice is a good place to start.

FOR TEA - Serving size: 1-2 TBSP per cup of water. Steep herbs in hot water for 15 mins to an hour, or overnight. Then strain and enjoy! Add fresh ginger, raw honey, limes, or powders if desired. Feel free to re-steep until it loses potency.
Shipping

All orders are processed within 1 to 3 business days (excluding weekends & holidays) after receiving your order confirmation email.

We ship products every Wednesday and Saturday, you will receive another email once your order has shipped.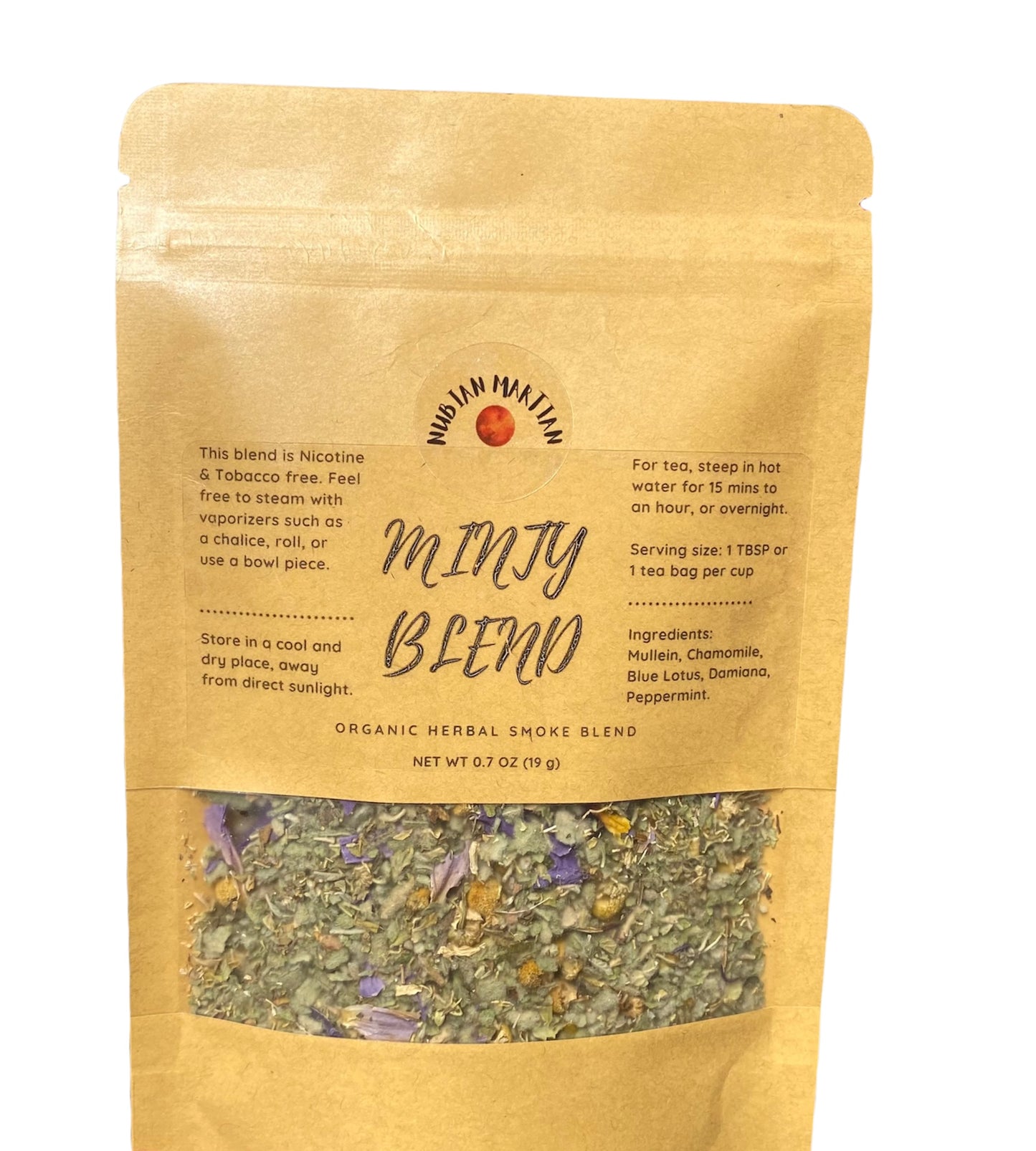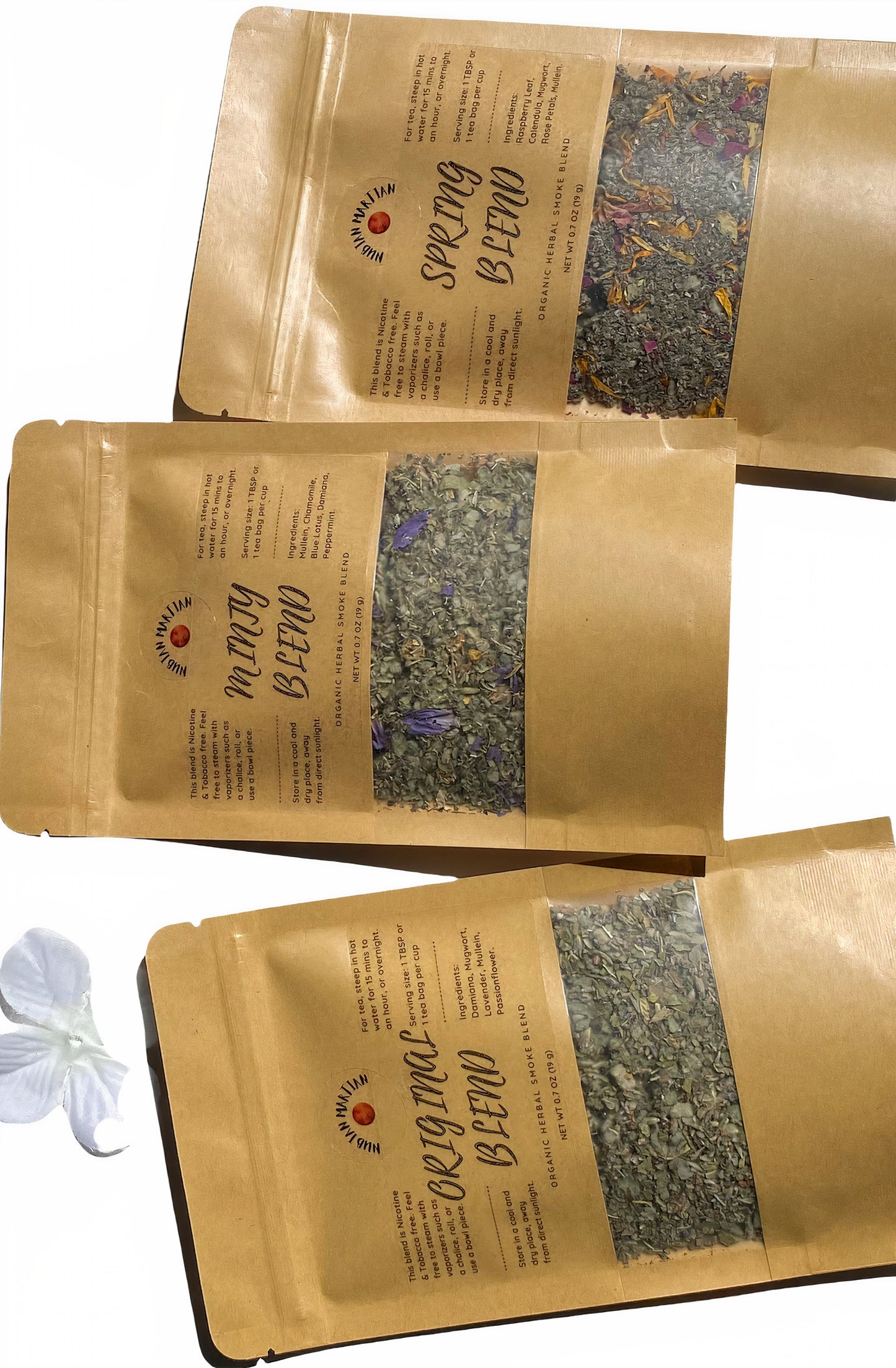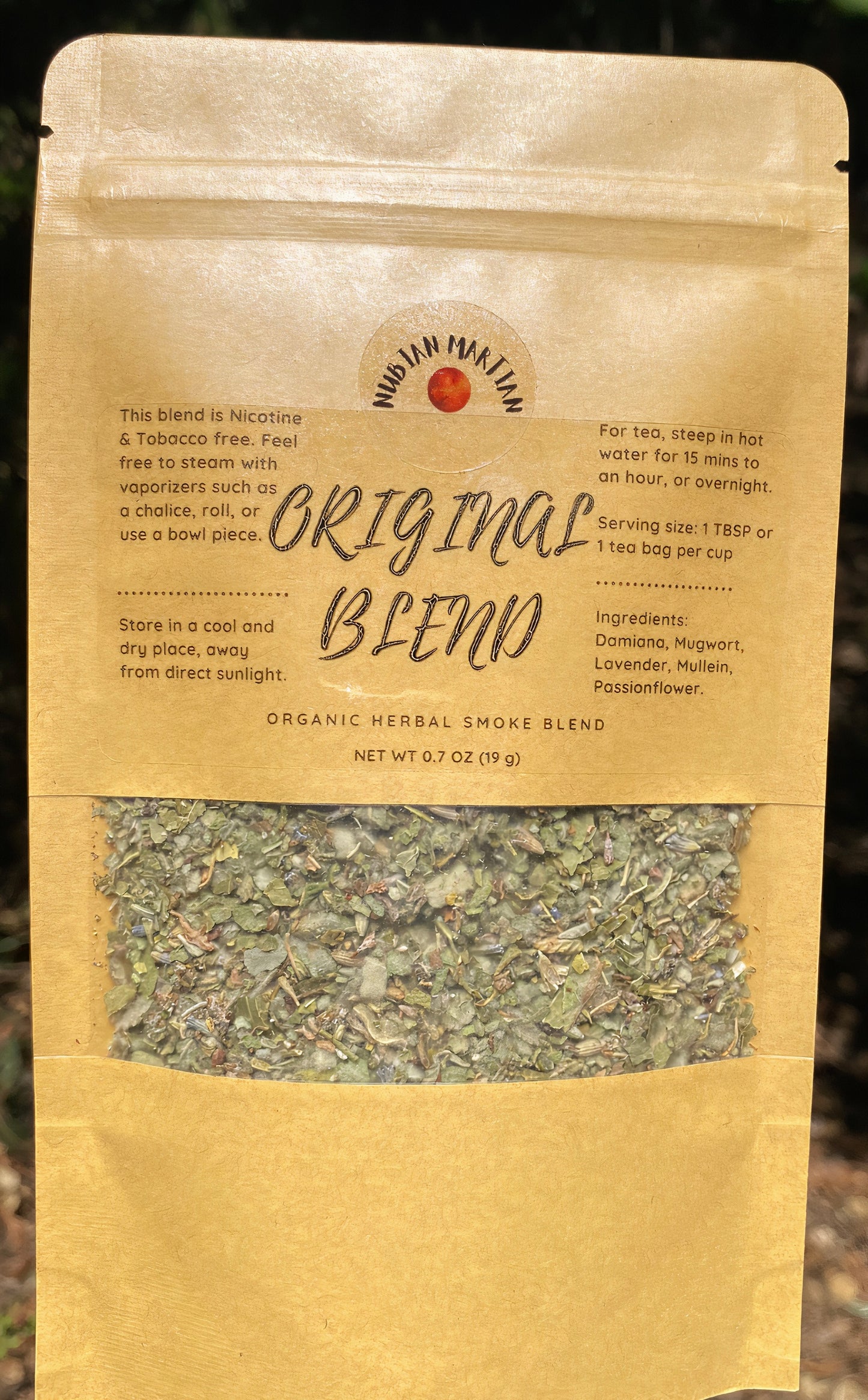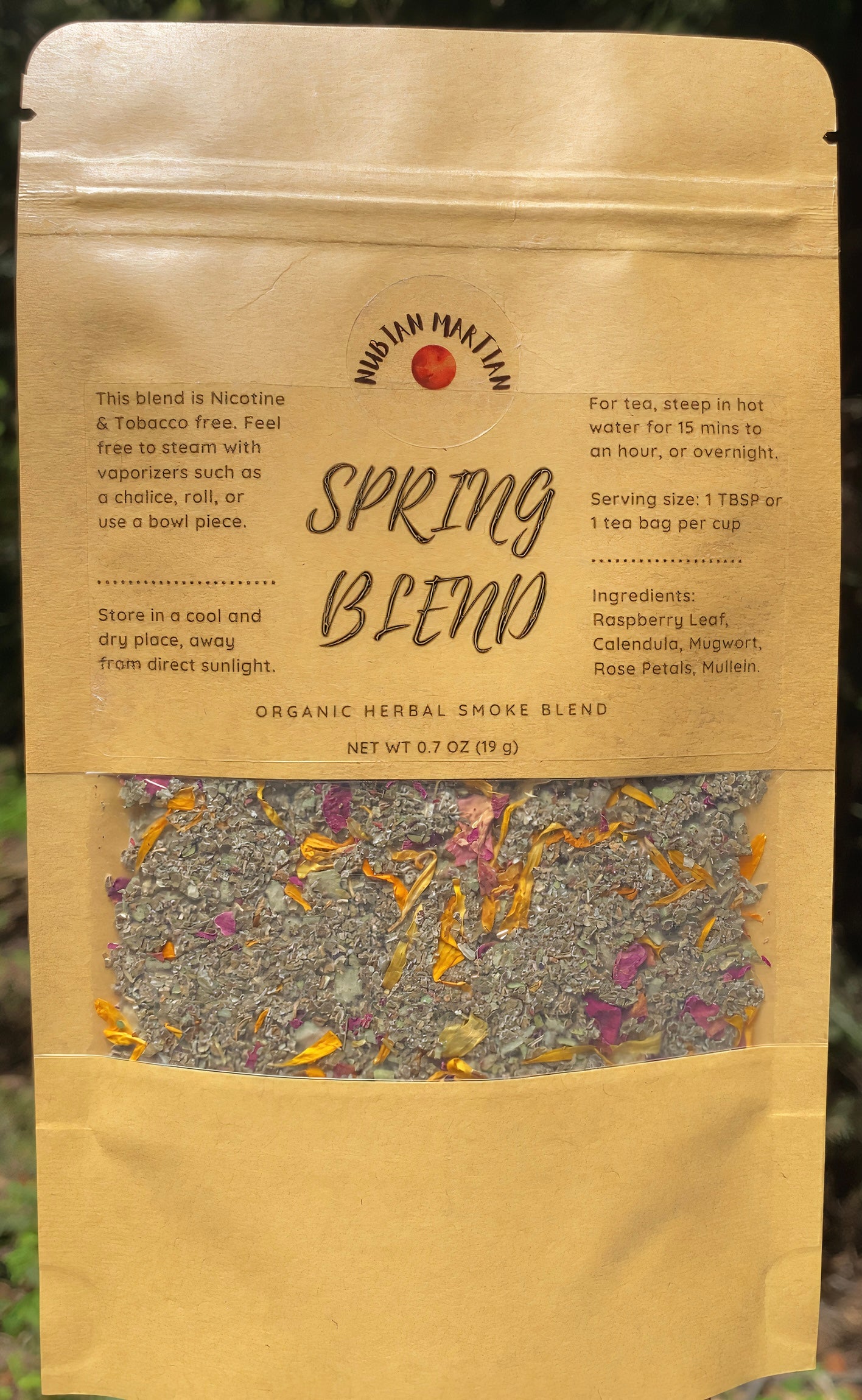 Was pleased with all items and will def buy again.